Autumn days, and Autumn colours
Posted:16 October 2017
What a wonderful few days we've had enjoying late summer planting and autumnal colours.
One morning was spent at the fabulous Sussex Prairie Garden in Henfield with our Passion for Plants course. Here we were "walking on the wild side" with garden owner Pauline McBride, looking closely at dream partnerships of plants, noting shapes, heights and colours of flowers, seed heads and the grasses.
On Friday a walk in the October sunshine, marvelling at the trees and reflections in the water at an old, but fabulous, favourite, Sheffield Park.
Then most recently we spent an autumn Sunday at the Great Dixter Plant Fair in Kent – a totally inspirational fair for lovers of unusual perennials in particular with nurserymen from Europe and the UK displaying their beautiful plants. Paul Seaborne of Pelham Plants, (who often sells his marvellous plants here at the Garden House) had a stall selling specially chosen herbaceous perennials and biennials. It was a great opportunity to wander round the stalls, and to relish the gardens, which as always, just exuded colour and passion.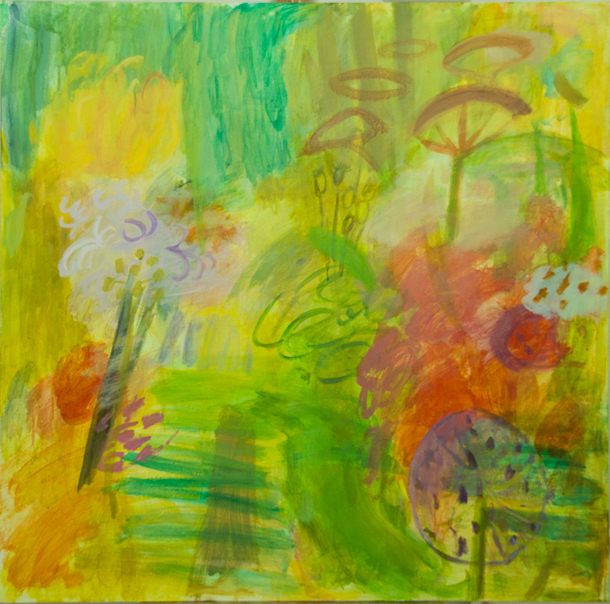 Painting by Sian Bennett
The Dixter gardens in particular have inspired Kent-based fine artist Sian Bennett – and she in turn has inspired us. Sian recently completed an inspiring series of work Summer Paintings which we love. She says, "I was inspired by the colours and spaces of summer gardens and meadows which are so full of life" and as the colours in the garden fade what a treat to revisit high summer colours in November.
Her solo exhibition is on at Creek Creative Studios, Faversham, Kent from 31 October to 5 November. If you would like to 'meet the artist', Sian will be at Creek Creative on the Wednesday and the Saturday of the show week do email her to confirm.
www.sianbennettfineartist.co.uk
sianbennettfineartist@gmail.com
www.nationaltrust.org.uk/sheffield-park-and-garden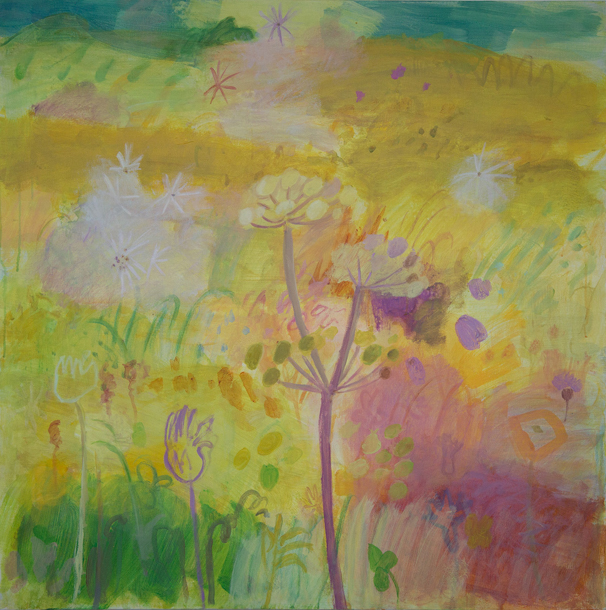 Painting by Sian Bennett