Gardening Gifts for Christmas!
Posted:13 December 2010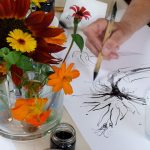 We know it's never that easy to rustle up the best gift for a keen gardener – another trowel, more twine, mmmm…well, this year we have the answer!
Garden House courses and workshops make the best gifts – consider buying a full course, or a voucher which your friend or partner can put towards any Garden House event.
We have a very exciting and varied programme for 2011, including:
First Time Gardener course (starts 17 January)
Learn to Knit workshop (22 January)
Make your own Marmalade workshop (29 January)
Garden DIY workshop (5 February)
Visit to the Winter Garden at Anglesey Abbey (12 February)
And many more – mosaics, hen keeping, creative plant staking, stone carving, pen and ink drawing, and how to grow vegetables…
Our 2010 course Garden Design with Peter Thurman was very successful, so successful in fact that we're running it again (starting 7 February)!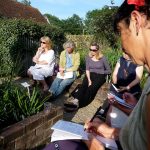 We were delighted to receive great feedback: "Peter Thurman was excellent.  The group size was just right, not too big. Loved the day at Wisley, it was good to put the theory of the first week into a real situation and have someone explain the different planting styles to you. I think Wisley and the day on hard landscaping helped add variety to the course so each week wasn't too similar"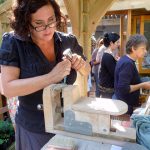 So if you want to give a loved one (or yourself!) something they can enjoy in the weeks and months to come – do consider a Garden House gift…
Check the DIARY of this website for more details, and contact us at any time if you have questions and have a Happy Christmas!