Josef Frank: Patterns, Furniture, Painting
Posted:24 March 2017
You still have time to catch this exciting and vibrant exhibition it's on until 7 May 2017, at the Fashion & Textile Museum in Bermondsey Street, London. We loved it, such a fresh and exuberant approach to furnishings, and all inspired by Josef Franks many wonderful drawings and watercolours.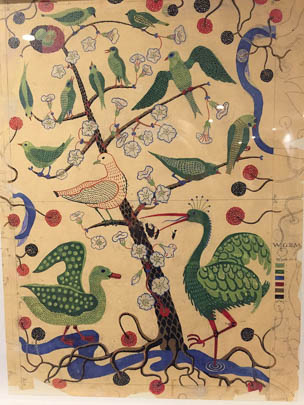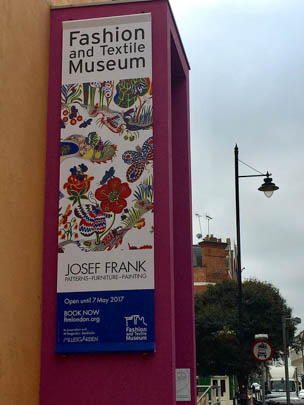 This is the first-ever UK exhibition of the textile world of Josef Frank (1885-1967) who designed the most extraordinary and creative prints most of which are based on fantasised flower and plant forms.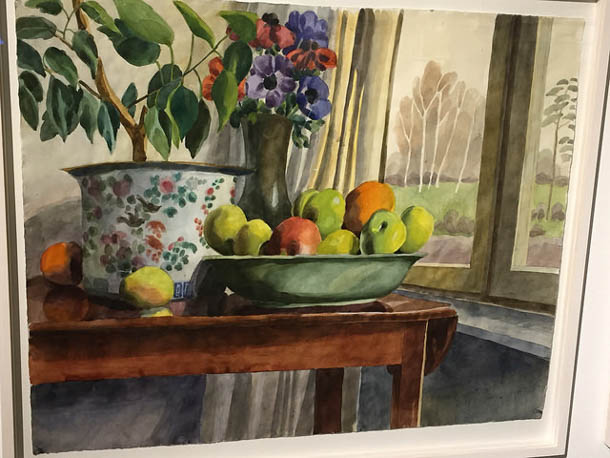 The Austrian-born architect moved to Sweden in 1933, where he developed his colourful brand of modernism, working with Estrid Ericson on furniture, glassware, lighting and interior design ideas. Together they redefined what is regarded as Swedish Modern. The exhibition, in association with Millesgården Stockholm, highlights Frank's vibrant fabric designs for Swedish textile manufacturer Svenskt Tenn alongside a number of his previously unknown watercolours.