We love: Winter Chrysanthemums
Posted:2 November 2017
We've just returned from another fabulous Garden House trip to Japan, the land of carefully clipped, harmonious and meditative gardens. In amongst this sea of quiet green however, sits the beautiful Chrysanthemum, and what the Japanese can do with this delightful autumn flower is nobody's business!
Aside from the cherry blossom, the Chrysanthemum is considered to be Japan's national flower, since it is associated with the Imperial Family. Not only does it appear on the imperial crest, but the monarchy is also referred to as the Chrysanthemum Throne. Many family crests have also featured this flower, which is a symbol of longevity. You can see it on the 50-yen coin, too.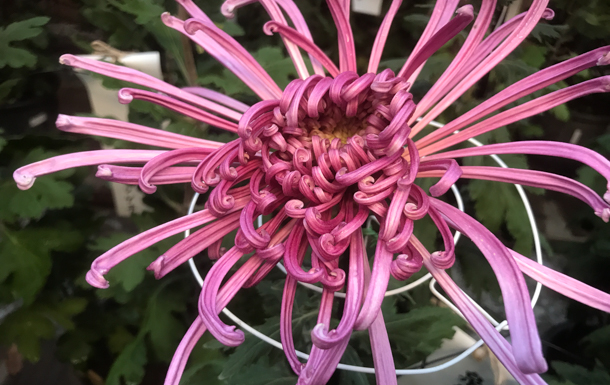 Such a beautiful Chrysanthemum (kiku in Japanese)
Because of the chrysanthemum's significance, there are several flower festivals dedicated to it. In most cases, they not only display the flowers, but they also sell seeds and young chrysanthemums that you can grow on your own.
On our Japan trip we visited the Meiji-jingu Shrine Chrysanthemum Exhibition in Tokyo where we saw adorable bonsai chrysanthemum displays, and the 1,000 blooms display (1,000 blooms on one plant!!). We loved the spidery shapes and amazing colours too.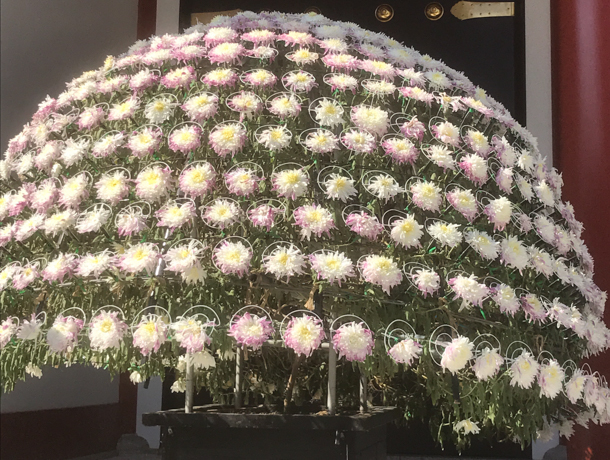 Meiji-jingu Shrine Chrysanthemum Exhibition 1,000 blooms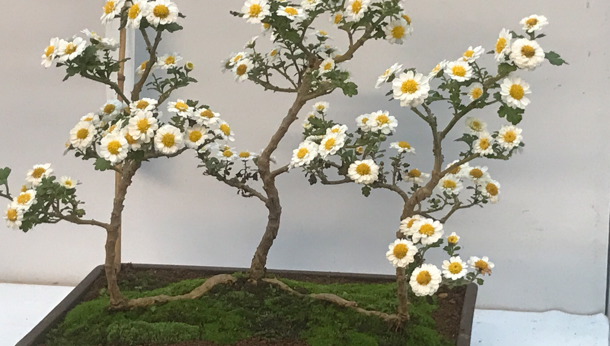 Bonsai chrysanthemum displays
Long out of fashion, like Dahlias, Chrysanths are now back on everyone's autumn colour shopping list in the UK. We love them at the Garden House where we grow them for pops of beautiful autumn reds and oranges using them in displays with pumpkins and winter berries.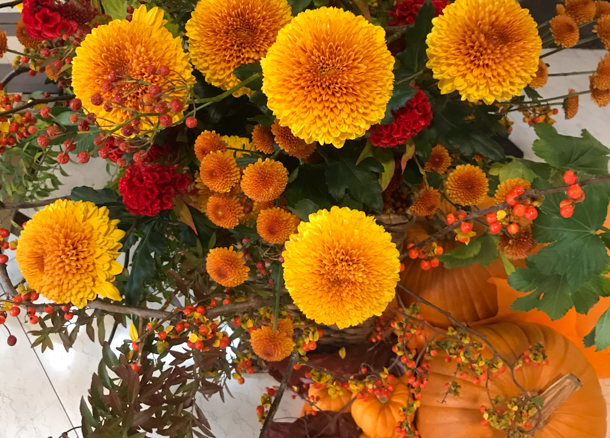 Vibrant pops of beautiful autumn reds and oranges